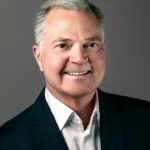 MAGNUS ERNEGÅRD
Owner of BridgeToAngels
Magnus Ernegård has over 30 years of senior management experiences from different industries in multinational industrial companies in various countries. Background in CEO positions, CFO, management consultant, production, business development, innovation, corporate governance and entrepreneurship. Further, he has, over the years, gained Board and Chairman experiences from Boards within the Automotive, Logistics, IT Consulting, and Textile industry.
Today, he is the owner and founder of the Startup support provider company BridgeToAngels based in Sweden and Denmark.
Magnus has a proven track record in starting/ developing businesses, company split, corporate exits and organizational effectiveness programs.
He also serves as Advisory Council Member of Gerson Lehrman Group and is an Executive Contributor for Brainz Magazine and a Startup mentor at Book A Mentor.
Magnus holds an MSc from the University of Lund, Sweden.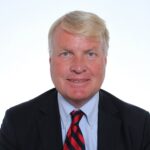 MAGNUS OLBIN
Start-up Advisor
Magnus Olbin has broad and deep experiences from executive positions in international Start-ups and Scale-ups within the Tech-industry. This includes areas from system design to managing Investor Relations and Operational Financial Management and as Group CFO for multinational enterprises. In the role as Start-up Advisor, he will provide hands-on support to the Nordic Start-ups. Magnus Olbin holds a BSc Business Administration Graduate from Gothenburg School of Economics.
LET'S GET STARTED
We're here to help answer your questions. Please use the contact form or send an email and I will return as soon as possible. We take great pride in using our expertise for you and look forward to hearing from you. See below for more contact information.you.
BridgeToAngels Privacy Policy.